Description
the third eye chakra
"Lights and Sounds" - hand-painted collection
"Lights and Sounds" - The abstract world represented in this artistic explosion appears like the energy wheels that run through the body; colors usually indicate the current emotional, spiritual and physical state of a human being. It is a crucial source of the invisible energy in our bodies. The Ajna energy keeps us active, lively, and vibrant every day.
Slow fashion is to produce high-quality products. Untitled Barcelona and its philosophy: sustainability, ethics, originality, traditional values, local production, and preservation of the ecosystem.
Handcrafted bags

chakra healing
Untitled Barcelona is a wellbeing enterprise using fashion accessories to empower the light of women, adopting the chakra concept of inspiration as a starting point, grounding them with accessories wearable to all.
Untitled Barcelona specializes in high-quality fabrics. All designs are made entirely by hand to produce high-quality products at a fair cost. We have an emotional connection with every product created.
Untitled Barcelona created the cotton collection for our fellow vegan clients in mind; this is a vegan-friendly option. All of them made and painted by local artisans. We are very respectful of our resources; we only produce a bag after the order placed.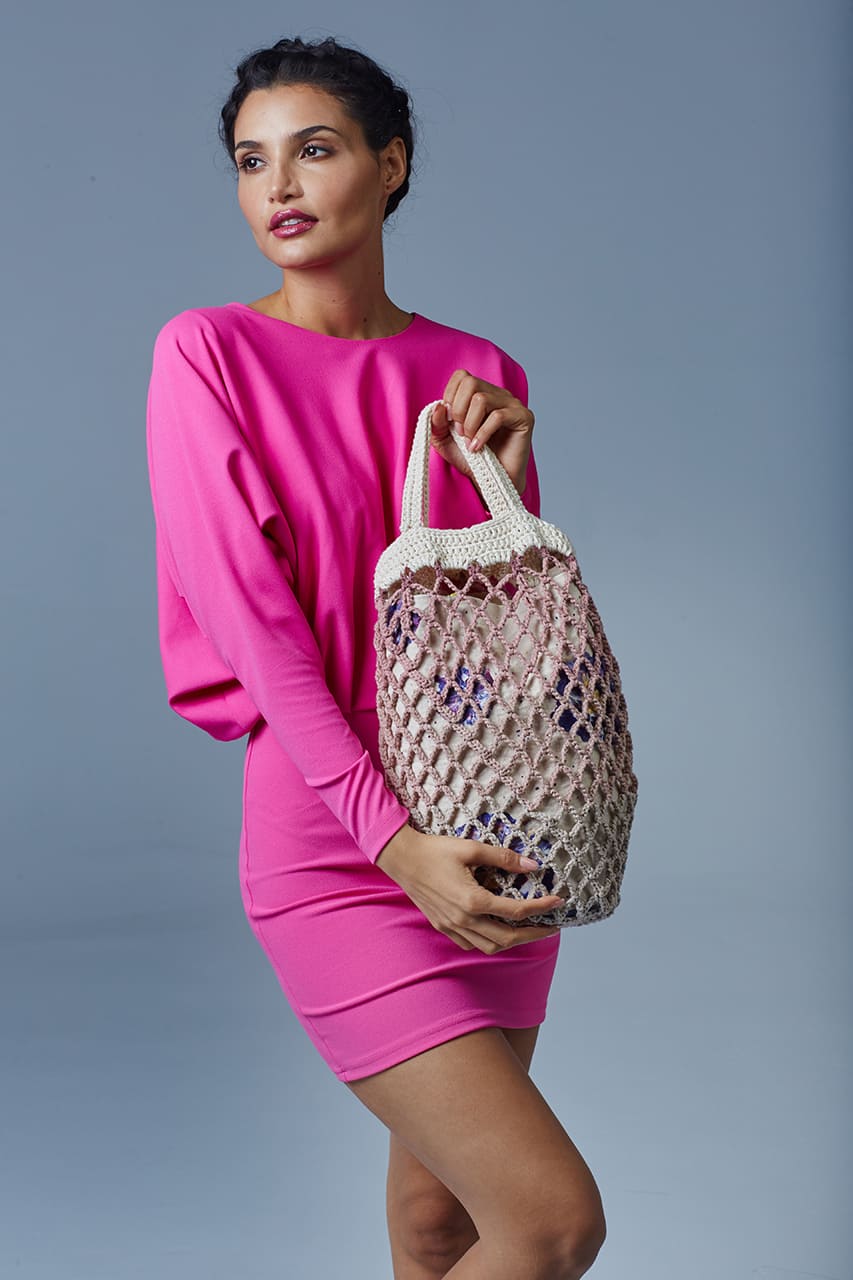 A spiritual artist behind each work
Author: Mauricio Ballesteros
"Lights and Sounds" - hand-painted collection. I wanted to create a unique and artistic collection that embraces the magic of the abstract world of lights and sounds, bringing you into a relaxed and meditative state, reflecting the freedom in the movement guided by our intuition and connecting us to our higher power. Let yourself travel into a psychedelic trance state of awareness. Let your imagination flow and feel the mystical you.
"I am open to inspiration."